Music
Groove producer FKJ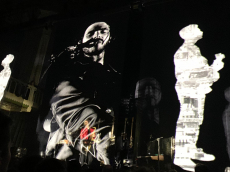 A new generation of pioneering musicians is taking over! Contemporary artists like Tash Sultana, Jordan Rakei and FKJ (French Kiwi Juice) conquer the world as solo multi-talents with niche productions that often enclose multiple genres. They are a DJ, a producer and an artist all at once and continually explore their horizons by entering into surprising collaborations mostly based on improvisation.

Last Tuesday and Wednesday, 27 year-old Vincent Venton (FKJ) from Tours, France gave two sold-out amazing one-man performances in Paradiso, Amsterdam. He can play almost every instrument both electric and acoustic with a focus on bass guitar, electric guitar, keyboard, saxophone, and he also has a modest jazzy voice. His oeuvre is influenced by electronic, rhythm and blues, soul, neo-soul, R&B, hip-hop, and even house. He already gave concerts at music festivals including EUPHORIA, CRSSD and Coachella.

FKJ seems to be in a very relaxed vibe during his performance. He does not talk or sing much; he just plays in a very sincere way. But when he sang live, it was more like he was talking, telling short stories. His keyboard and saxophone solos sounded like naturally improvised sessions that just aroused on the spot. FKJ recently jammed with fellow musician and producer Tom Misch at the Red Bull Studios in Berlin where "Losing My Way" got born. Last summer FKJ collaborated with Jamaican "traphousejazz producer" Micah Davis, better known as Masego (which means blessing in Tswana). "Tadow"was created, a piece of music that emerged from an undeniable shared chemistry.

Despite FKJ being alone, he looped his riffs and solos to give the illusion of a fully performing band of at least five members. While doing this, he mixed-in these earlier collaborations, giving the impression of Misch and Masego really being there. You also clearly hear that FKJ is touched and inspired by previous soul and jazz icons for example American R&B and disco singer Thelma Houston.

Making music is acting from the soul for FKJ. Rhythms are relatively simple and there is a lot of repetition, but the way in which all the layers flow into one another is the music of FKJ. Sit down, do not think about it, and do what feels right.

www.frenchkiwijuice.com
Music
News from another planet: King Krule performs live on the moon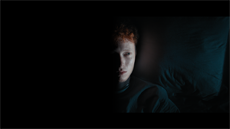 Just stop for 30 minutes, wear your astronaut gear and let him overwhelm you with his warm voice and brazen sight.

As a matter of facts, Archy Marshall aka King Krule has relocated to the moon to record his latest music video, performing 8 tracks from the most recent album "The Ooz". In a very short sequence, the video opens with the singer laying down on the bad looking at the moon, which is then mirrored in his blue eyes.

Afterwards, we find him wearing a space suit and the performance begins. Is it a dream or is it reality?
Over the years, the Londoner has been able to show the world an innate talent in experimenting with different music genres, which continuously float between punk, jazz, hip hop and loading them with an intensely dark sound.

Besides that, his fascination and approach to visual cultures expands the comprehension of his music, making its concept even more psychedelic and somehow referential. If Lizard's state (2014) black and white video is an open tribute to Alfred Hitchcock, on the other way around, in "Dum Surfer"(2017) we are absorbed by a creepy scenario where both the band members and red curtains are reminiscent of David Lynch Twin Peaks' character the Giant.
"Live on the moon" would perhaps recall another British dude who bring his music on another planet in 1969. Space oddity, anyone? There is a lot of material, though.

Yet originality lies in trasforming exhisting things in totally new ones, and Marshall is undoubetely trascending the more diverse languages to create his own style.

The turbulent soul will tour around USA starting from April, while for those like us who would love to see him live in Europe will have to wait because after all, he just started walking 6 feet beneath the moon.

The video can be watched on the webpage: oozdelalune.com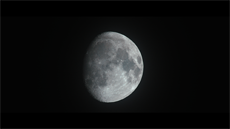 Music
The Smashing Pumpkins announce their "Shiny And Oh So Bright" Tour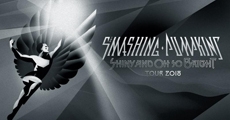 Formed in Chicago 1988, The Smashing Pumpkins have marked a chapter for the history of alternative rock.

They released their debut album Gish in 1991, reaching mainstream success later on in 1993 and 1995 with respectively 4x multi-platinum Siamese Dream and 10x multi-platinum Mellon Collie and the Infinite Sadness.

Overtime, they gained worldwide attention as well as influenced several groups for a very distinctive sound, exploring the more diverse genres and music styles, such as heavy metal, progressive rock, psychedelic rock and more recently electronica.

After several changes in their line up and 30 years later, the band has announced their "Shiny And Oh So Bright Tour", which will be the first in nearly 20 years to feature founding members Billy Corgan, Jimmy Chamberlin and James Iha, including also guitarist Jeff Schroeder.

Produced by Live Nation, the tour will feature material from their debut trough 2000 and kick off in Glendale, AZ on July 12, 2018 and North American arenas throughout the season.

At ZOO we wished it was already "Tonight, Tonight ", yet we'll make a count down because we can't wait for seeing them live this summer!